White Label Master
Delivery Anything App
Make doorstep delivery easier with
our on-demand delivery anything
app solution.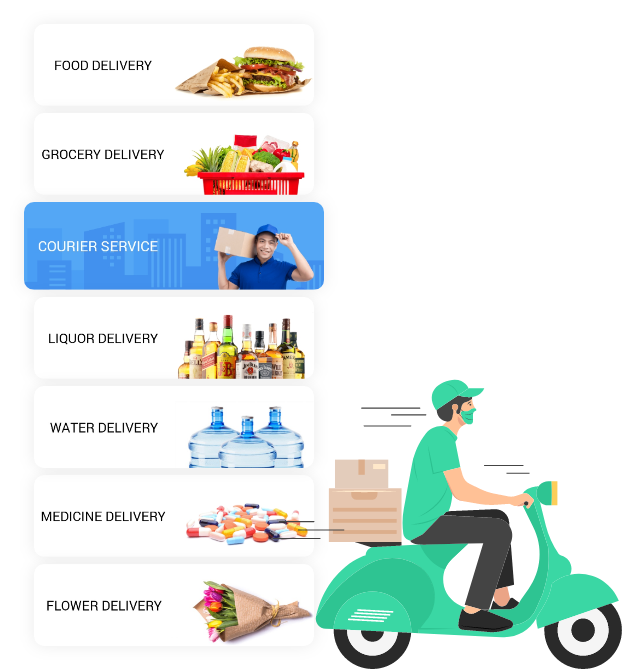 Get the Biggest Delivery Anything App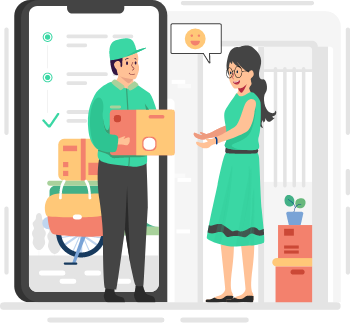 In recent years, delivery apps make easier for people to enjoy the services at doorsteps. People are looking for more delivery services, but it makes sometimes hassle to handle more than one delivery app on a single device. Also, a business looking to furnish numerous application solutions to gain more revenue. Therefore, the multi-delivery app is a marvellous decision for both parties.
A multi-delivery application refers to a single platform where people can get groceries, food items, cake, flowers, medicines, snacks and courier delivery at their convenient places. White Label delivery app is a customization solution that allows carrying all the delivery services in one application. We customize the delivery clone script as per your requirements. With simple features, you can clinch many customers and enhance their shopping experience. Boost your business and profits with our advanced application solution.
Delivery Anything - User App Features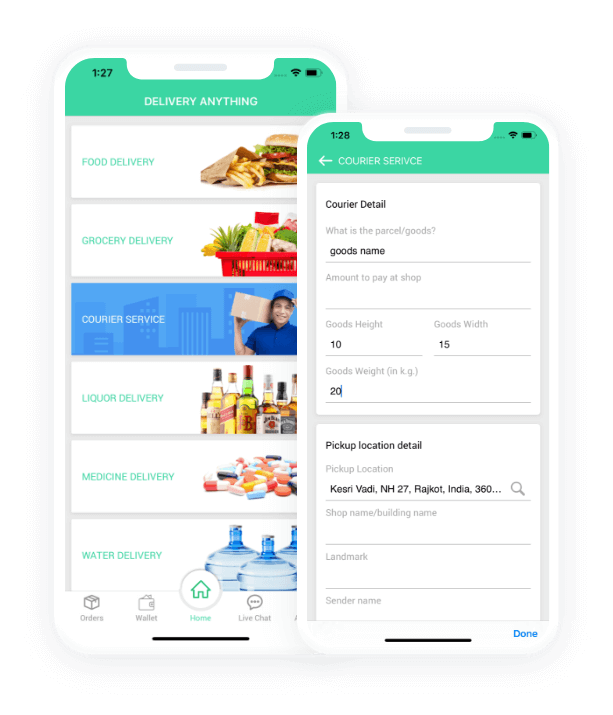 Enable customers to payment together at the end of the order, without paying one by one for delivery requests.

The app empowers the customer to schedule delivery service as per their convenient time

Customer can see their order status in real-time after he/she accept their order request.

A customer has the option to search the store with three latter and order items with filter options.

Customer can add their favourite item to the cart. Numerous items can be added to the cart.

Customers can connect with store vendors and delivery executives in case any queries arise through the app.
Delivery Anything - Driver App Features

The delivery person can find optimized routes using the map navigation embedded with the app.

Delivery person has the option to accept or decline new delivery services requests as per their availability.

Delivery person views their earning report based on the daily, weekly, monthly and yearly.

This feature allows a delivery person to set their availability On/off with a single tap to accept a request.

The delivery person can create and customize their profile by adding information about them.

The movement delivery person accepts the delivery request, they get the in-app notification.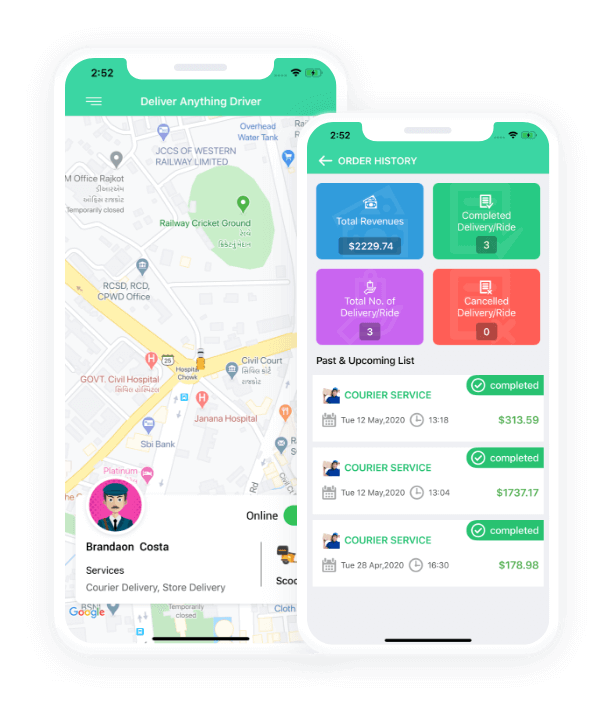 Delivery Anything - Store App Features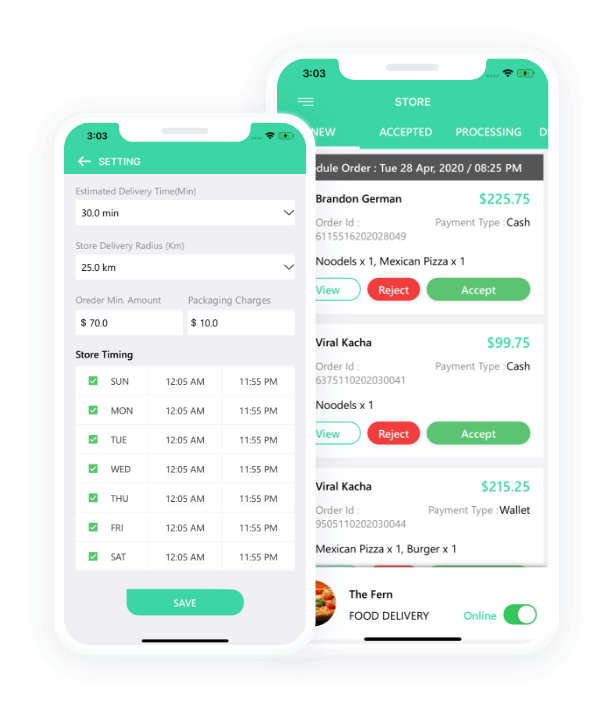 Manage all the orders request seamlessly by accepting or rejecting options within a single tap.
Store vendor can manage their product list. They have the option to add or remove products.

Store vendors can manage order requests and view order details like product details and customer details.

Store vendor can see order history with all completed, cancel, running and pending order requests.

Real-time notification can be received the movement customer place the delivery request.

A store can attract customers with an extended range of offers, discounts and promotional activities.
Delivery Anything - Super Admin Web Features

Check our super admin web panel features
of on-demand delivery anything app

Dashboard represents the total site statics, revenue details in the graphical form. Also, the admin can view new service requests.

Admin can approve or reject a new driver/store profile. Also, admin views their order history, review, and feedback.

To inform users, driver and store about important things, such as a discount, festival greetings, admin can send a mass notification.

Admin can add or remove promo code details such as promo code name, amount/percentage type, expired date and etc.

Admin can view each earning report of driver/store and system total commission earning with all details.

Admin can view all the ratings and reviews given to individual driver/store with details of order id, user, driver name, comment and date and time.

An admin can manage payment setting such as system commission, tax, and payment method.

Admin can set and manage required document details. And admin can view driver/store uploaded document.
Technologies we work with