You may have noticed that we often encounter situations where we require the assistance of an expert at your house. Those tasks include washing cars, cleaning your home, fixing a leaking tap in the kitchen, maintenance of your appliances, and all.
You can not deny the fact that our lives have become very hectic. The issues or tasks that seemed minor or normal now demand assistance. Especially, If you are new in the city, be ready to face numerous challenges.
In that situation, you have no idea how to arrange the basic aspects of your new place. But you don't need to worry about anything because the handyman app is there to take over your all issues.
Now, you must be wondering what this handyman service is. How does it work? And how we can rely on this. So let's get deeper to understand it briefly.
What Is Handyman App?
Over time, humans have always tried to make our life easier and better than yesterday. Technology plays a vital role in it. The Handyman app service is just another example of it.
The Handyman service app provides a perfect platform for people who require home repair services. This app covers your routine tasks related to electrical, mechanical, plumbing, carpentry, and many other minor jobs. It has become quite easy for the people who need these services to connect with the experts.
The app has been beneficial for the handyman service providers to get some business locally. The householders can also depend on these well-established service providers, they don't need to ask for assistance from different providers, and every task will be carried out at the same place. You can also say that this app works as a dedicated app that brings homeowners, customers, and service providers on the same platform.
Let's see how it works.
How Does an On-Demand Handyman App Work?
If you require a handyman service, you just need to download the local handyman app on your phone. You can swiftly find the best service providers locally. These apps host the communication between the user and the service provider and help both sides accordingly with better understanding.
The users likewise valued the comfort of planning tasks. They can request help whenever, whether urgent or later, giving them more opportunities to coordinate their day as they find proper.
Let us understand the working model of the Handyman app in a better way:
A user must log in to the app by providing the desired task's important details.
Users are guided to connect with the local handyman service provider when they add the current location.
The user can also select types of service, time of availability and date, etc.
Before a user books a required handyman service, he can see the charges.
A user can proceed further once he has gone through the price.
Then, the professional visits the user's home for the service at the allocated time at the provided location.
Handyman App: Benefits
The app helps local businesses extend their customer base and create strong relationships.
It offers a loyalty program to increase its customer base.
It reduces the time of users and businesses by providing different features on the same platform.
It offers an organized framework to keep a beware of different handyman services.
It provides convenient payment methods for customers and service providers.
The payment methods are highly secure and use advanced encryption for safer payments.
A whole, seamless process on the phone, No paperwork.
It provides an easy task-scheduling option.
Handyman service providers can create their desired brand image as per their service.
Handyman App: Features
There are some main features that you must expect in the local handyman app service, which include,
It saves time by offering nearby handyman service easily and swiftly.
It should offer appointment flexibilities like a book now, book later, book tomorrow, etc.
It should come with an up-front and affordable pricing segment.
It should have the support of live location tracking and GPS.
It must support different payment options such as debit cards, credit cards, cash-on-delivery, etc.
Best Handyman App Services in 2023
Take a quick look at the popular handyman service:
AllBetter:

AllBetter is a well-known and reliable online handyman service app. It has partnered with above 12,000 contractors across the USA in years. They analyze the bids from the professionals for the costs. You can also check what others have used earlier on this app. Not only that, you can arrange your service in about five minutes.
Taskrabbit: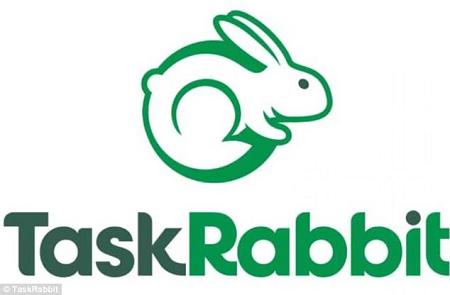 This American handyman app provides service in 47 states of the USA, around four cities in the U.K., etc. It also offers different features, secure payment methods, and various customer support like chat, email, and phone.
Porch:

The porch is very popular and is also considered to be one of the best handyman service apps. It offers the services like furniture assembly, application installation, electric works, HVAC installation, etc. You can find highly qualified and top-rated professionals in a couple of minutes. It also ensures to provide a simple and good user experience.
Handy: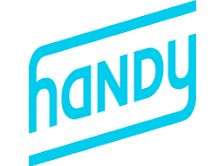 Handy is a very user-friendly American handyman service app that offers electrical, plumbing, maid service, cleaning, etc. It provides services in countries like United Nations, the United Kingdom, and Canada. Most importantly, they offer flexible plans to skip or reschedule the service.
Thumbtack:

This on-demand handyman app offers 1000 various services. It is a well-known handyman app with features like online marketing strategies support, cost estimation, checking reviews and ratings, easily accessible multiple handyman services, etc. It also provides customized pricing plans.
Why Do You Invest In the Handyman App?
We live in an era where Applications are subject to make or break businesses. In this digital or app-based modern world, people carry a lot of workloads on their shoulders or have a tough schedule in their routines.
As a result, we find a considerable demand for these kinds of app creation. A strong surge in the number of people who rely on these apps to meet their basic requirements in day-to-day life.
Businesses were headed to immediately jump all over the chance and develop because of the increasing popularity of cell phones and their straightforwardness of access. Because of the intense competition for productive professions, business people seek new choices to create productive firms.
You can create a handyman app easily, which is scalable and simple. The growing demand for home services globally can be caused by the hectic daily lifestyle of today's people, especially in the United States.
In the USA, most people, around 73%, use these handyman services to deal with different issues or problems around the home. The handyman service market was valued at around $339 M in 2022, predicted to reach around $1.65 B by 2032.
How Can Applionsoft Help to Develop Your Handyman Service App?
As we know, technology has played a huge role in evolving human life. You can expect anything you want, like food, products, or anything on your hands. Many various service providers are available, but they lack a proper and reliable platform. So the handyman service app fulfills the desires of customers and service providers.
So, Suppose you have any ideas regarding your business or startups and are wondering how to create a handyman service app. In that case, you should devise a distinctive strategy to stand out from this competitive market. Every app's main goal should be to ease the burdens of its users and help them accomplish their goals.
Applionsoft is a top on-demand application development company that can assist you in creating the ultimate on-demand service app and guide you in the right direction in the handyman app or any other Android, iOS, or both apps. So, If you are searching for a company that can provide customized app solutions per your requirements, don't hesitate to contact us at [email protected].