Nowadays, ride sharing is the way to transfer from point A to Point B. All the people has a smartphone, they can easily book a ride within a single tap of a button. This ride sharing application can be easily used by any age group of people.
Ride sharing app enable multiple user to use same car and reduce the traffic. And a passenger can pay less money and enjoy the ride.
Recently, ride sharing services are more popular in urban areas. Many companies offer ride sharing services but they are not providing the same services.
From that, we are list top 8 ride sharing app which is used by all the people across the globe.
List Of Popular Ride Sharing Apps Across the World
Uber
Uber is one of the most popular ride-hailing services provides the company based in San Francisco, California. It was founded by Garrett Camp and Travis Kalanick in the year 2009.
Now, over 100 million people around the world use uber instead of a regular taxi. Currently, the company has operations in over 785 metropolitan areas worldwide.
Uber offers other services such as Uber Eats, Uber Freight, Uber Business, and Uber Health. Uber is continuously growing and expanding its services to give the best services to the user.
According to the latest news from CrunchBase, uber secure one million dollars or more capital injection.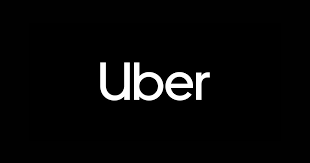 Download Uber App – Android | iOS
Lyft
Lyft is offering ride-sharing services based in San Francisco, California. It was founded by Logan Green and John Zimmer, in the year 2012.
Lyft offers ridesharing and private drive in the market. Anyone can signup as a driver and user-based upon approval.
Now, Lyft operates in 640 cities in the United States and 9 cities in Canada. It also offers car rides, scooters, and a bicycle-sharing system.
According to the second measure, Lyft is the second-largest ride-sharing company in the United States with 28% market shares.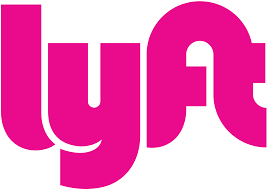 Download Lyft App – Android | iOS
Grab
Grab was first known as MyTeksi and it is a Singapore based transportation network company. It was founded by Anthony Tan and Tan Hooi Ling in the year 2012.
It allows the driver to share the ride cost with passengers traveling into the same route. And passenger saves 30% on travel costs when they meet the new people to the ride.
It also offers GrabCar, GrabShare, GrabExpress, and GrabFood services. The company has two million driving partner and 68 million mobile users.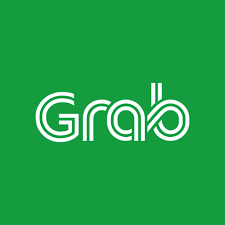 Download Grab App – Android | iOS
Ola
Ola is a transportation company in India that strives peer-to-peer ridesharing, ride service hailing, taxi, and food delivery services.
It was founded by Bhavish Aggarwal on 3 December 2010 as an online cab aggregator in Mumbai and are now based in Bangalore.
It was cut your daily commute cost by giving the option to share your cab with others. All you need to do is add your pick up and drop location, and the app match rider location in the same direction for convenient.
It was extents their services and now operate in Australia, and New Zealand. Recently, in March 2019, Ola introducing auto-rickshaws in the UK. It claims that more than 15,00,000 users book services per day and it has 60% of the market share in India.


Download Ola App – Android | iOS
DiDi Chuxing
Didi Chuxing is a Chinese ride-sharing company that provides taxi booking services across China. It also offers taxi hailing, private car-hailing, social ride-sharing, bike-sharing, and other on-demand delivery services.
Based in Beijing, Didi was founded by Cheng Wei in the year 2012. The didi claim that more than 550 million users use the app and it has over tens of millions of drivers.
Recently, in the year 2018, Didi Chuxing secures its third place in the list of top ride-sharing apps worldwide.


Download Didi App – Android | iOS
EasyTaxi
EasyTaxi was founded in 2011 by Tallis Gomes and Daniel Cohen in Brazil and has since expanded globally. Now, EasyTaxi is available in 30 countries and more than 420 cities.
With EasyTaxi, users can book an online taxi and track in real-time, pay for a ride and use a taxi like they would a rideshare vehicle.
Now, there are at least 400,000 taxi drivers are affiliated and more than 17 millions user use the EasyTaxi app.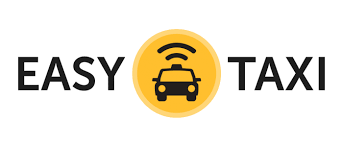 Download EasyTaxi App – Android | iOS
Juno
Juno is a transportation network company and operates in the United State. It is a startup company and small level company but they offer the best services to users. From the other competitors like Uber and Lyft, Juno takes a smaller commission from every ride.
Juno was founded by Talmon Marco in the year 2016 and came under the hood of Gett in 2017. In 2016, Juno started its fleet services in New York.
It initially had an equity structure and it planned to give drivers fifty percent of the founded's equity. Now, the company has about 30,000 active drivers in New York City.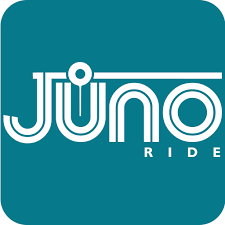 Download Juno App – Android | iOS
Gett
Gett started to offer transportation, goods and courier delivery services to a customer. It used the cabs as micro-buses to reduce congestion and ride payment by the riders.
In London based startup, Gett was founded by Dave Waiser in the year 2010. To expanded into the market, the company recently acquired the Juno.
Recently, Gett started offering TX Electric taxi through its ridesharing services. The electric taxi reduces the carbon footprint and drivers can also enjoy it because reduces fuel costs.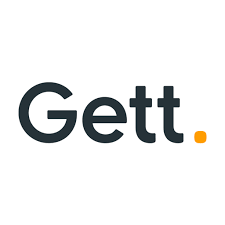 Download Gett App – Android | iOS
Wrapping Up:
This top 8 ride-sharing app offers the best services to its customers across the world. So, if you are interested to develop your own taxi booking app for your taxi company or startup; we will help you. At Applionsoft, offer the uber clone app script for you to expand your taxi business into the market and generate more revenue.